What Is The Holistic Core Restore® Recovery Programme?
A bespoke programme which will truly support you if you want to return to exercise after hysterectomy or whilst managing pelvic organ prolapse.
A programme which truly 'has your back' and will guide and support you safely in your return to an active life.
A 6 to 8 week fully holistic course which includes education about your surgery, where we make the science simple. You'll learn how to lift and manage pressure in your core for life. I'll help you understand the importance of maintaining and improving your bone health, cardiovascular health, gut and bowel health right now as a means of supporting your pelvic health. I'll guide you to supporting your health deeply with 'food as medicine'.
An evidence based system created by Pelvic Health Expert Jenny Burrell, who herself created this programme following her own hysterectomy journey, and Michelle Lyons, a globally respected Women's Health Physiotherapist;
Includes eternal access to online workouts, recipes and advice, as well as your free exercise kit and education booklet.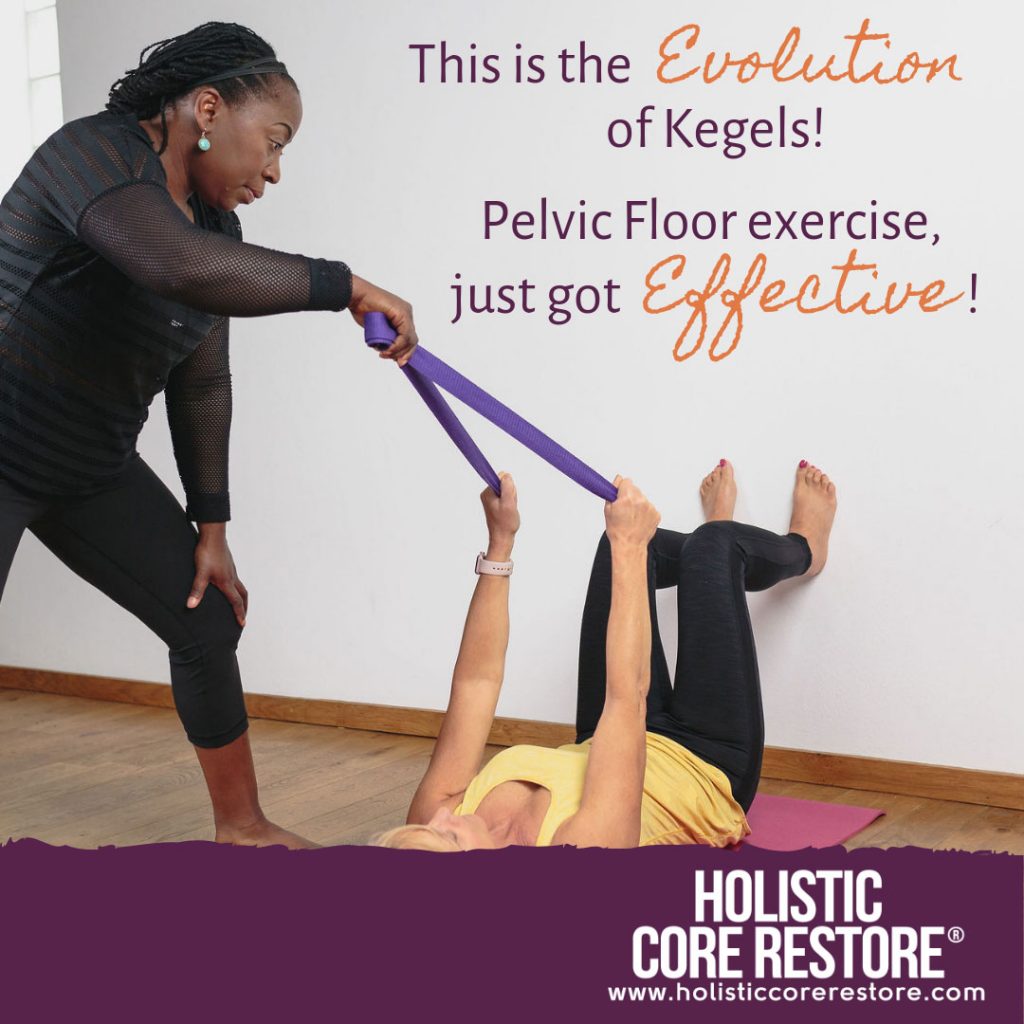 Who Is This Programme For?
This programme is for you if you want to return to movement and vitality
following a hysterectomy;
after continence / prolapse surgery or
following a diagnosis of pelvic organ prolapse.
Contact me to receive the pelvic screening form, to check if this 'conservative' exercise based programme is right for you or whether you need to see a clinician. If it's a great fit…..
You'll then meet with me and go through some simple checks for your core function so that we know where you are on your recovery journey and the programme can truly be tailored to your needs.
You'll then be all set to attend for your first session where you'll receive your HCR Client Education Booklet and the items of fitness kit required for the course.
You'll receive your login details for the HCR Online Platform especially dedicated to the RECOVERY PROGRAMME via email which will allow you to log in and view your additional filmed homework and healing education film and colour recipe booklet. Both homework and following the HCR 'Recovery' Healing Nutrition Principles are an essential part of the puzzle and when followed will truly improve your results and the value you derive from the programme. Your Coach will guide you through these principles to help you find simple ways for you to make a big difference to how you support your health via eating 'just real food'.
This programme usually runs for 6 weeks and you will meet with me a minimum of once per week and complete your online homework, which is approximately 10-20 mins in duration, guided by Jenny Burrell, the programme creator, a further 3-4 times throughout your week.
The homework exercises are progressed and so over the course of the 6-8 weeks, as your strength and co-ordination improves, the exercises will become more challenging.
If you have had abdominal surgery, I may recommend that you have a session with a recommended local soft tissue / massage therapist to enhance and support your recovery. (Adhesions from scar tissue can contribute to core dysfunction, but a suitably qualified therapist can alleviate this with hands on massage).
As this programme is so individual to you, I offer it on a 1 to 1 basis.
1 to 1 sessions are £342 per 6 week block, and can be paid in instalments (3 x £114) if preferred. Sessions take place in a private and comfortable studio at Sheet Village Hall in Petersfield.
To enquire please contact me so you can complete our pelvic health screening form, to check that this programme is a good fit for you. Please note you may be advised to also have an appointment with a local recommended women's health physio to ensure you receive the best possible and most tailored programme.
Do you want to return to movement and vitality? Then get in touch today…
I feel so very
I feel so very supported by Julia.
Julia has tailored
Julia has tailored the programme perfectly.
Following my hysterectomy
Following my hysterectomy, my physio says my pelvic floor has improved since starting Recovery with Julia.