What Is The Holistic Core Restore® Everywoman Programme?
A programme for women who want to work on long term pelvic floor, core and overall fitness, at all life stages, from pregnancy through to post natal, menopause and beyond.
A 6 or 12 week course centred around exercise, nutrition and self care, all designed to improve your core and pelvic floor function, as well as your general health and wellbeing.
An evidence based system created by Pelvic Health Expert Jenny Burrell and Michelle Lyons, a globally respected Women's Health Physiotherapist;
Includes eternal access to online workouts, recipes and advice, as well as your free exercise kit and education booklet.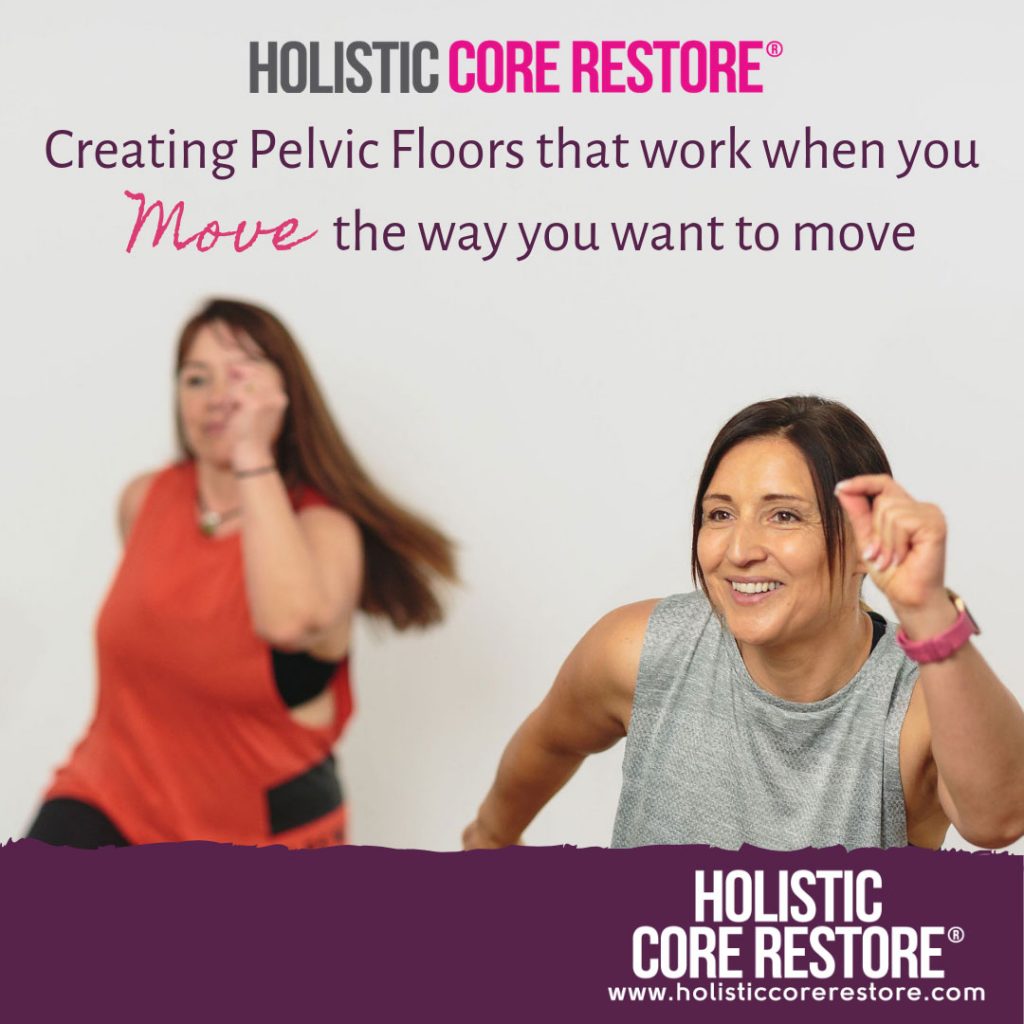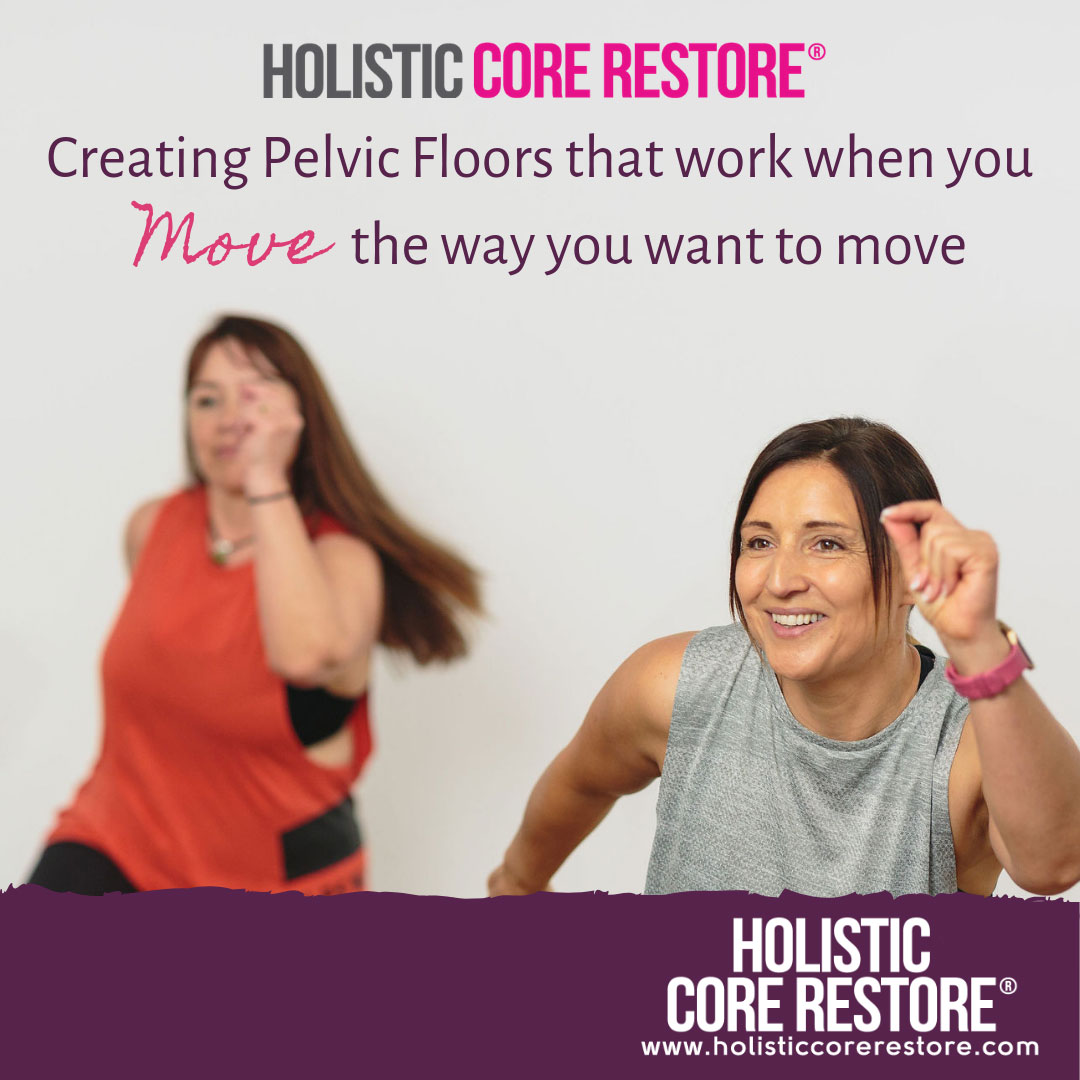 Who Is This Programme For?
This programme is for you if one or more apply to you…
you want a better functioning pelvic floor;
you have an 'oops' moment when you sneeze or cough;
you have lower back pain linked to a 'weak core';
you have a small tummy gap that you want to heal;
you want a better looking belly but you know you need to 'go deeper' to make effective changes.
The course is split into 2 phases:
Phase 1: you'll attend 6 weekly classes, which will include 45 minutes of exercise and 15 minutes or more of learning. You'll learn so much about your pelvic floor and core, and will receive a huge array of tips on how to improve bladder and bowel function, nutrition, sleep and self care to achieve the best core and overall health.
Phase 2 (optional): now you have made gains and are familiar with the programme you will move online for another 6 weeks where you will have access to even more new workouts and resources so you can progress further, with ongoing support from me online. The second online phase is optional but comes highly recommended by the course's founder Jenny Burrell and myself.
Our next 6 week live programme (Phase 1) starts on Wednesday 18th September 2019, 10.30am at Sheet Village Hall (upstairs studio) in Petersfield. To book please contact me so you can complete our pelvic health screening form, to check that this programme is a good fit for you.
Cost (instalment payment options available):
12 week course (in person and online): £217 (Phase 1 and 2)
6 week course (in person) (Phase 1): £137 – then the optional addition of (Phase 2) online 6 weeks at £95.
Working 1 to 1 with me is a great option if you want more flexibility with session times and a more bespoke service.
1 to 1 sessions are £300 per 6 week block, and can be paid in instalments if preferred. Sessions take place in the upstairs studio at Sheet Village Hall in Petersfield. Please contact me for availability.
Are you ready to take control of your Pelvic Floor? Then get in touch today…
I have felt an
I have felt an improvement in my sexual health
I quickly saw
I quickly saw a physical change in my stomach muscles
I'm now able
I'm now able to run without any worries about leakage