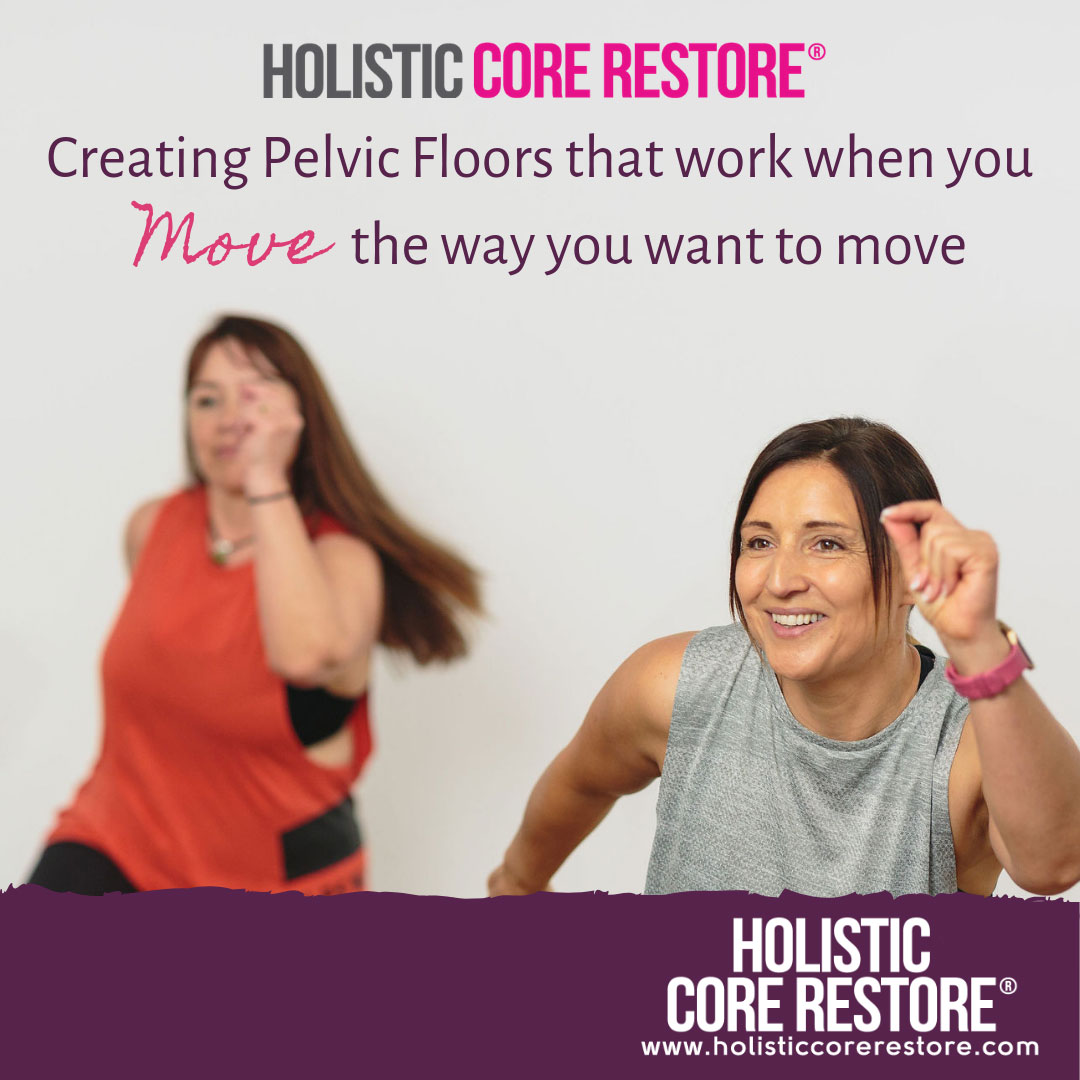 HCR (R) Everywoman 6 Week Course, Wednesdays, 11am to 12pm
What Is The Holistic Core Restore® Everywoman Programme?
An online programme for women who want to work on long term pelvic floor, core and overall fitness, at all life stages, from pregnancy through to postnatal, menopause and beyond.
A 6 or 12 week course centred around exercise, nutrition and self-care, all designed to improve your core and pelvic floor function, as well as your general health and wellbeing.
An evidence based system created by Pelvic Health Expert Jenny Burrell and Michelle Lyons, a globally respected Women's Health Physiotherapist;
Includes eternal access to online workouts, recipes and advice, as well as your free exercise kit and education booklet.
Who Is This Programme For?
This programme is for you if one or more apply to you…
you want a better functioning pelvic floor;
you have an 'oops' moment when you sneeze or cough;
you have lower back pain linked to a 'weak core';
you have a small tummy gap that you want to heal;
you want a better looking belly but you know you need to 'go deeper' to make effective changes.
How does it work?
The course is split into 2 phases:
Phase 1: you'll attend 6 weekly classes live online via Zoom, which will include 45 minutes of exercise and 15 minutes or more of learning. You'll learn so much about your pelvic floor and core, and will receive a huge array of tips on how to improve bladder and bowel function, nutrition, sleep and self care to achieve the best core and overall health.
Phase 2 (optional): now you have made gains and are familiar with the programme you will continue online for another 6 weeks, with pre recorded workouts rather than live ones, where you will have access to even more new workouts and resources so you can progress further, with ongoing support from me online. This second phase is optional but comes highly recommended by the course's founder Jenny Burrell and myself.
To book, please pay a deposit of £50 via the link below, and I will be in touch to send you a pelvic health screening form, so we can check this programme is a good fit for you. Please click here for terms and conditions.
Cost (instalment payment options available):
12 week course (in person and online): £217 (Phase 1 and 2)
6 week course (in person) (Phase 1): £147 – then the optional addition of (Phase 2) online 6 weeks at £95