What Is The Holistic Core Restore ® Every Woman Programme?
A programme for women who want to work on long-term pelvic floor, core and overall fitness, at all life stages, from pregnancy through to postnatal, menopause and beyond.
A 12 week course centred around functional fitness, nutrition and self-care strategies, all designed to improve your core and pelvic floor function, as well as your general health and wellbeing.
An evidence based system created by Pelvic Health Expert Jenny Burrell and Michelle Lyons, a globally respected Women's Health Physiotherapist;
Includes eternal access to online workouts, recipes and advice, as well as your free exercise kit and education booklet.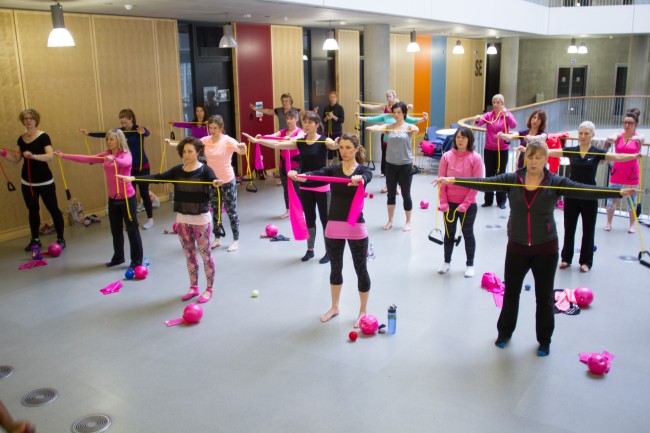 Who Is This Programme For?
This programme is for you if one or more applies to you…
you want a better functioning pelvic floor so you no longer feel the odd leak when jumping, running, laughing or sneezing;
you have lower back pain linked to a 'weak core';
you have a small Rectus Diastasis (Tummy Gap) that you want to heal;
you want a better looking belly but you know you need to 'go deeper' to make effective changes;
you have seen a clinician about a low-level prolapse and been told to 'do your Pelvic Floor exercises' but don't know where to start.
So, How Do I Get Started?
Contact me at info@juliawillmott.com and I'll send you a Pelvic Health Questionnaire to complete so we know this course is right for you. If it is, you can book on the course and arrange your initial FREE one to one with me so we can dive deep to find out 'where you are' in terms of core strength, diastasis recti etc, and breathing technique.
How Much Does It Cost?
The course is split into 2 phases:
Phase 1: you'll attend 6 weekly classes, comprising 45 minutes of exercise and 15 minutes of education. We cover optimal nutrition, self-care and every day functional strategies for pelvic & core health. You will also get lifelong access to the home learning portal for you to do further workouts and learning at home, and where you can access nutritional advice and the recipe book, and you will receive your 'keep forever' exercise kit including balls, bands and a 24 page education booklet.
Phase 2: now you know what you are doing, and you have cracked your technique and learning, you will move online where you will practice integrating core and pelvic health exercises you've learnt into your everyday life.
The second online phase is optional but comes highly recommended by the course's founder Jenny Burrell and myself.
12 week course (in person and online): £237 (Phase 1 and 2)
6-week course (in person) (Phase 1): £157 – then the additional (Phase 2) online 6 weeks at £95.
Are you ready to take control of your Pelvic Floor? Then get in touch today…
NB I also have a limited number of one to one weekly sessions available, including Everywoman, Recovery (Hysterectomy & Prolapse) & Diastasis.
Please contact me for details